Where The Learning Begins
Our infant program is where the learning begins! The classroom focuses on creating a safe, nurturing, and stimulating environment for our infants to grow and explore. Our highly educated and qualified teachers build loving and meaningful connections to each child and their families. We offer a low student to teacher ratio to meet the individual needs and schedule of each infant. Our teachers and directors proceed with strong and consistent communication so parents feel connected throughout the day.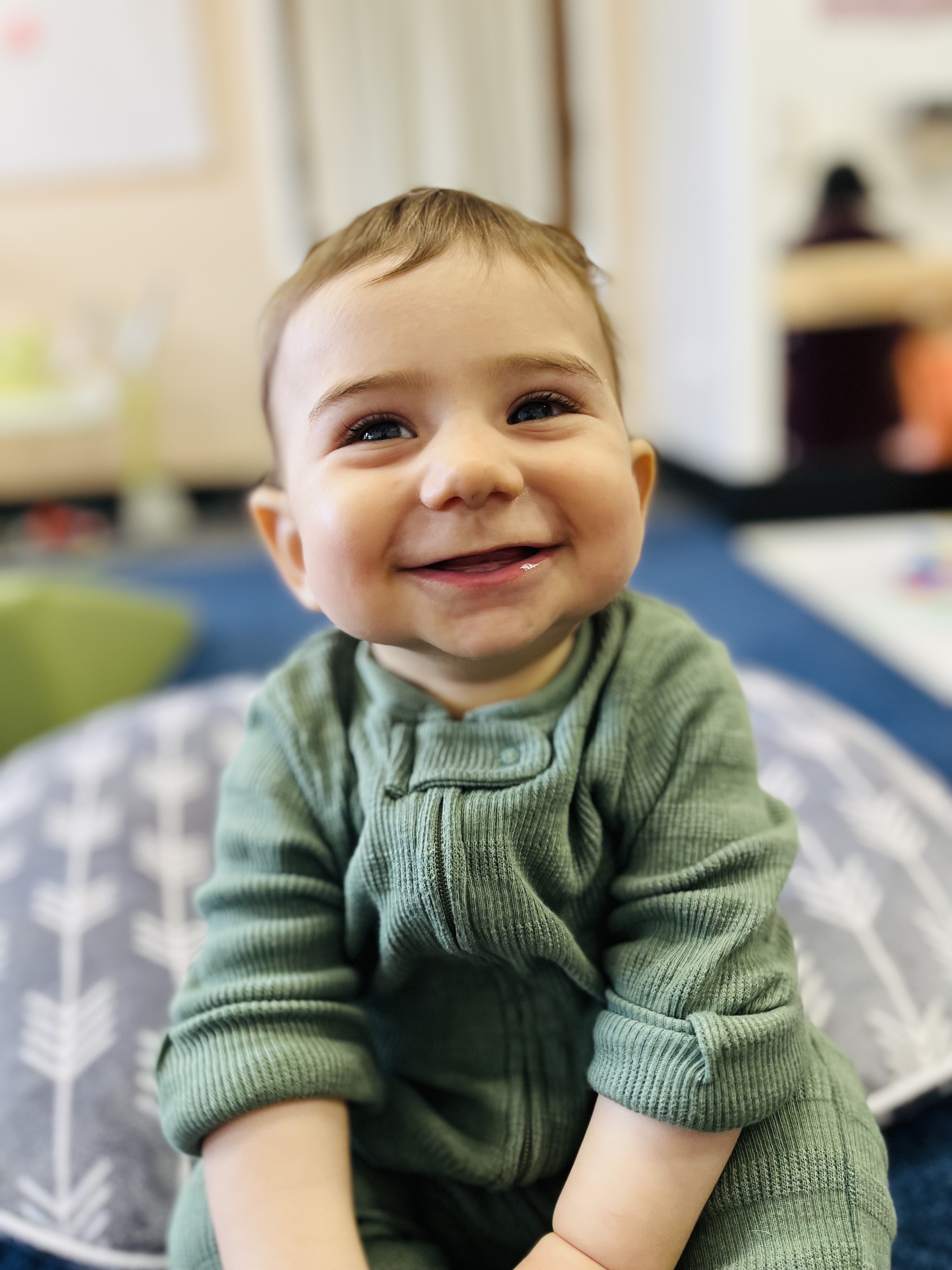 The infant program focuses on Promoting
Gross motor skills

Fine motor skills

Language development

Emotional regulation

Independence
We also incorporate strong, Christian values by reading Bible stories and verses, and praying throughout the day.
Getting Ready For The Toddler Room
To transition to our young toddler room, our teachers will work diligently with each child on correct hand washing, independently feeding themselves, transitioning off of bottles, and sleeping on cots.